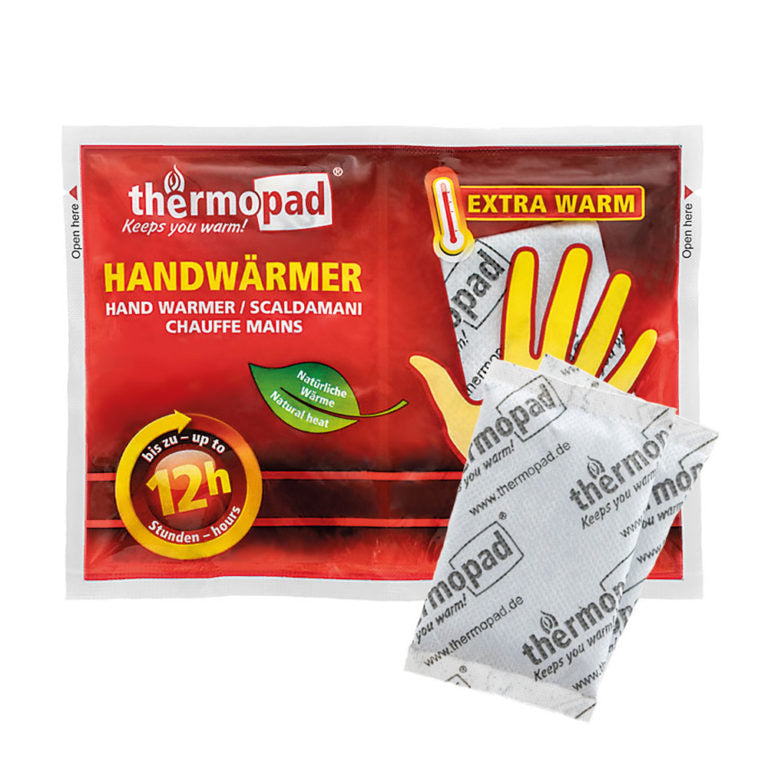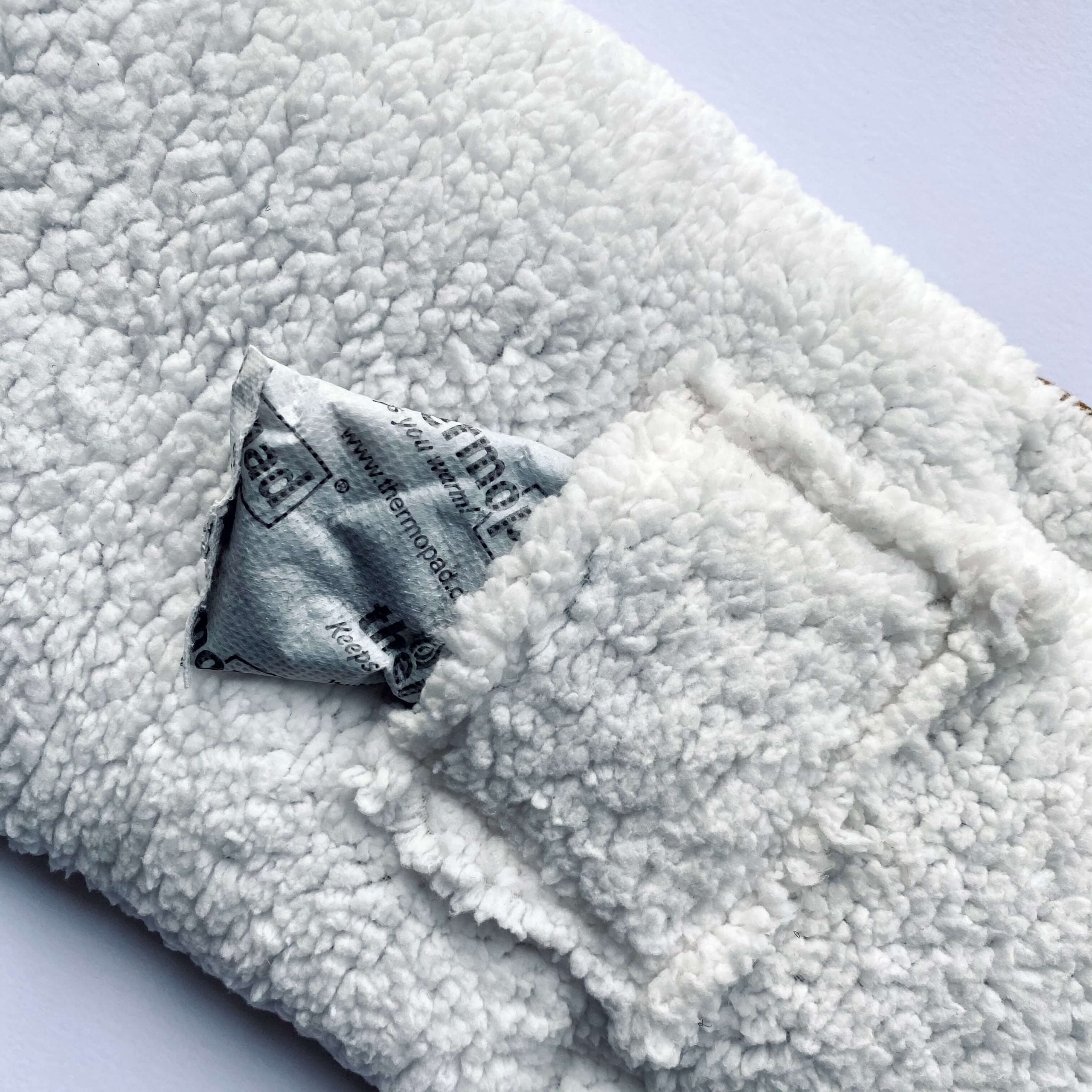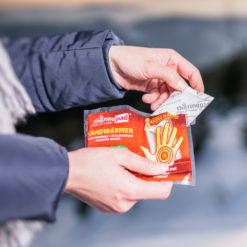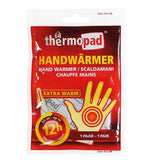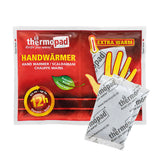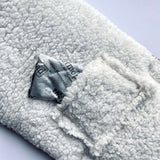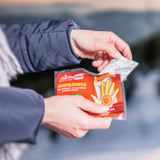 Description

ThermoPad hand warmers contain natural ingredients that produce heat when exposed to air; this is accomplished via a rapid oxidation process. Ingredients include iron powder, water, salt, activated charcoal and vermiculite. This mixture is surrounded with a soft breathable membrane. The warmer produces heat for a duration of 5 to 12 hours.

Max. temp.: 65 °C (149 °F).
Average temp.: 55 °C (131°F).

These warmers are made of natural ingredients and are safe for the environment; you can simply use and dispose of them in your everyday garbage. Although all warmers are safe to handle and use, some people with sensitive skin (especially young children and the elderly) may have reduced sensation to heat, which is why we recommend against applying the warmers directly to skin. The body warmers are designed for one-time use and there are no restrictions with taking them aboard or using them during flight – they are completely safe for air travel.

If you want to order hand muffs with a pocket inside for ThermoPad – please contact us on e-mail hello@tinyoneshop.com.
Shipping & Returns

Learn about our convenient shipping and returns policies here.

We provide two delivery options through DPD: pick-up and courier service. The delivery time for both options ranges from 5 to 14 working days, depending on where you want the items delivered.

The terms and costs of delivery differ according to the the place of delivery chosen.

The term for preparing an order is mentioned in the product description.

It is only possible to receive the product if the order has been fully paid for.

CANCELLATION OF THE ORDER OR CHANGES IN THE ORDER

In order to cancel an order or make changes in an already made order, the Buyer must contact TinyOne via e-mail – hello@tinyoneshop.com
Need help?

Come to our contact us page to send us a message about your question.
Free shipping on orders over $70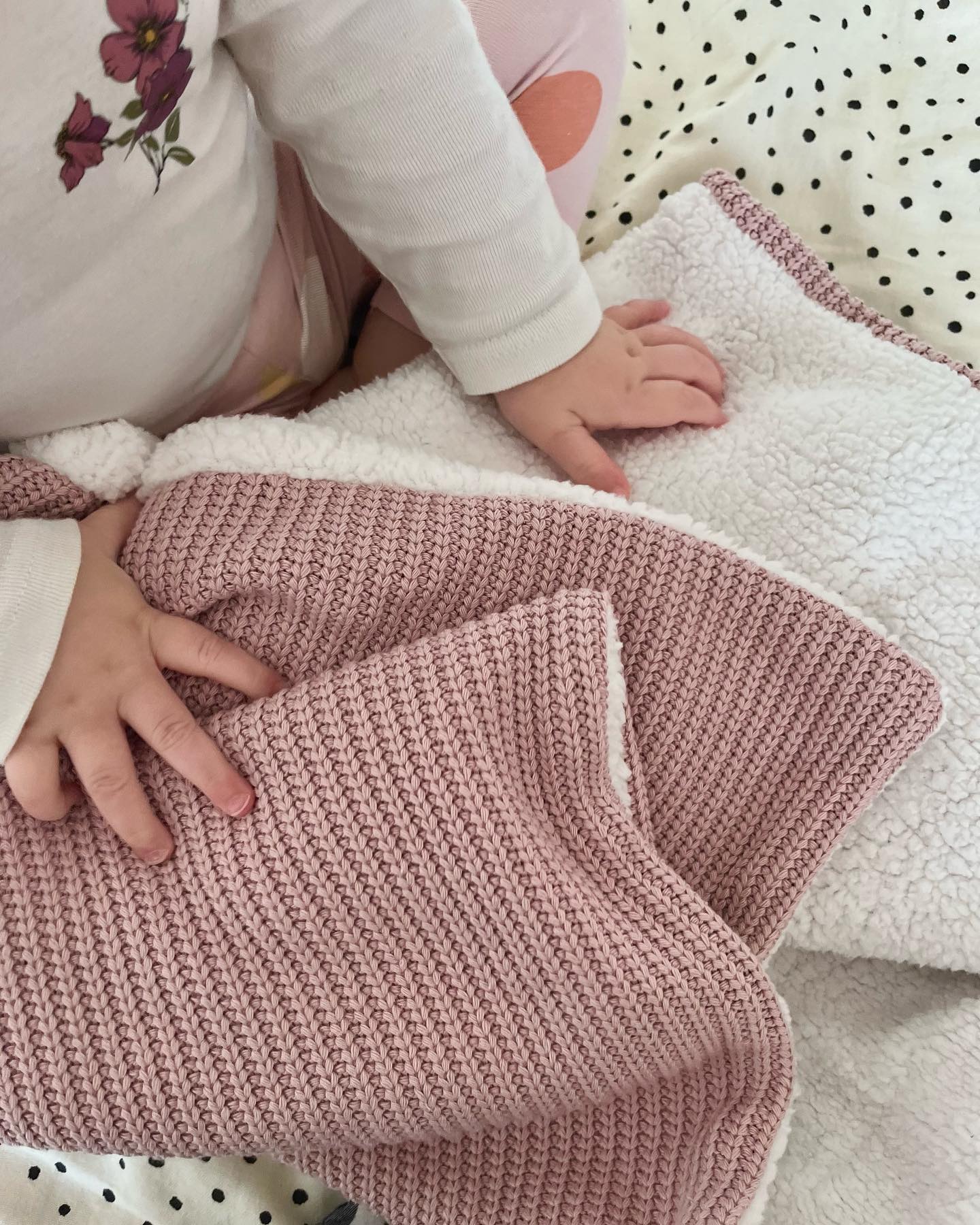 Comfort. Quality. Happiness.
Experience Unmatched Comfort for Your Baby with TinyOne
At TinyOne, we prioritise your baby's comfort above all else. Our carefully crafted products are designed to provide unparalleled comfort, ensuring that your little one feels cozy and content every day. From our soft blankets to snug baby nests, every item is thoughtfully created to create a soothing environment for your baby's delicate needs. Choose TinyOne and give your baby the gift of unparalleled comfort they deserve.
Frequently Asked Questions

Is my personal information safe with you?

Absolutely! We take your privacy and data security seriously. Our website is equipped with advanced encryption technology to safeguard your personal information, ensuring it remains confidential and protected from unauthorized access.

Are my payments secure on your site?

Yes, we prioritize the security of all transactions. Our payment gateways are PCI DSS compliant, providing a secure environment for online payments. You can shop with confidence, knowing that your financial information is protected from any potential threats.

How do you ensure the quality and safety of your products?

Your safety is our top priority. We source our materials from reputable suppliers and conduct thorough quality checks before they reach you. Additionally, all products meet relevant safety standards and regulations, ensuring you receive only the best and safest items.

What measures do you have in place for safe online shopping?

Our website is equipped with state-of-the-art security features to create a safe shopping environment. We regularly update our systems to protect against cyber threats and utilize industry best practices to safeguard your shopping experience.